A Career That Makes A Difference
MIN is a growing 501(c)(3) nonprofit with a number of new and exciting initiatives. To apply, send your resume and salary requirements to info@211md.org. No phone calls please.
Open Positions
No open positions at this time.
Working At Maryland Information Network
I believe each of us must find meaning in our work and it happens at its best when you know that it is not just work, but something that helps improve the lives of others. Employees of the Maryland Information Network, also known as 211 Maryland, strive to make a difference every day. It begins with our Brand Promise "to lift up individuals and communities by linking those with unmet needs to essential resources."
As the 24/7/365 central connector to health and human services for the state, we have a network of call centers, who are heroes supporting those in need. Our technology allows anyone to connect with us by phone, text or chat. Our community partners who work with us make it possible to meet the unmet needs of more than 400,000 Marylanders each year.
Our organizational vision leads us to imagine doing the impossible and our innovation has positioned us to be a leader in our field.
The 211 Maryland team is tight knit. As we expand our team, I get excited about all the ways an individual's talent and experience shape the lives of Marylanders and their individual, professional growth!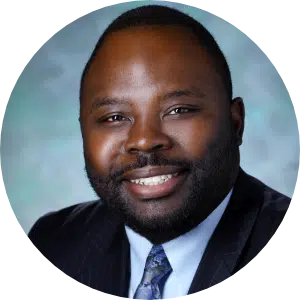 Quinton Askew
President and CEO